So once upon a time (back in 2009) I got a call to do a wedding for an Olympian and a professional hockey player that was being coordinated by the now most popular wedding coordination company in Southern California, LVL and the at the time (and probably still) biggest wedding photographer in the country if not the world Jasmine Star. It was my first year as an official "wedding florist" and this was a big wedding. The problem was the bride loved red roses and I mean loved them! Now this was a big problem because let's face facts when you have seen one red rose you've kinda seen em' all. I lost a lot of sleep because Jasmine Star was going to photograph the wedding and I just knew it was destined to go viral on the internet. This was before the days of Pinterest and Facebook and Instagram and you would pretty much have one shot to get picked up by a big blog or the wedding died into obscurity. So here I was with red roses, red roses and only red roses. So the groom JF was a Canadian hockey player and the bride loved Tiffany & Co and played softball. For some reason I got hooked on Canadian speaking French and thought let's put flowers in a tiffany box. It will feel like a French hat box filled with flowers and it will be a really stand out design that had never been done before. Well of course the wedding went viral. It was featured on so many blogs I can't even name them all and I still find the pictures floating around Pinterest and the internet.
So fast forward to 2015 and I am looking around the internet and see a florist in Dubai, Maison des Fleurs is creating the most fabulous florals in a box I have ever seen. At the time I was busy trying to be my own head designer, manager and sales person. Fast forward to December 2016 and after working way to hard for way to long the manager of one of the largest florists in Orange County told me she was looking to make a change so for the first time in 20 years Flower Allie had a manager and of course I was bored with in 2 weeks. So I started thinking, why is nobody in Orange County doing box flower arrangements. Literally a month later Fleur La Vie was born and the rest is hopefully history……
s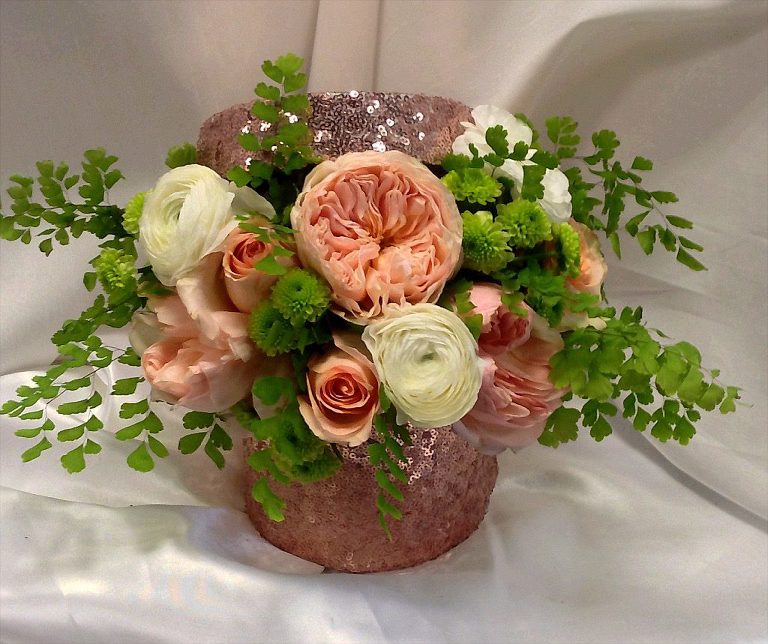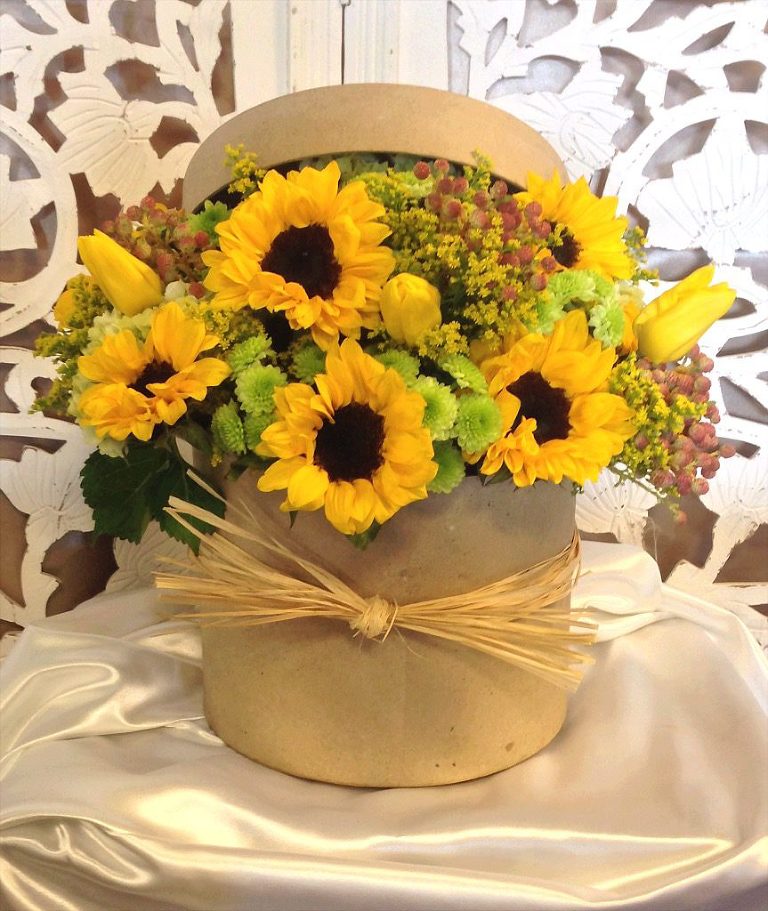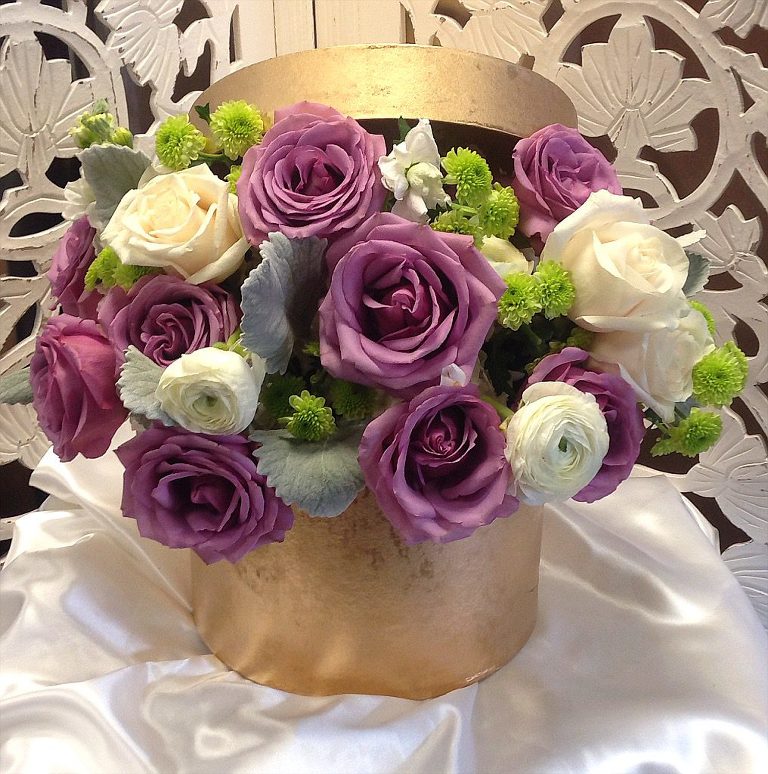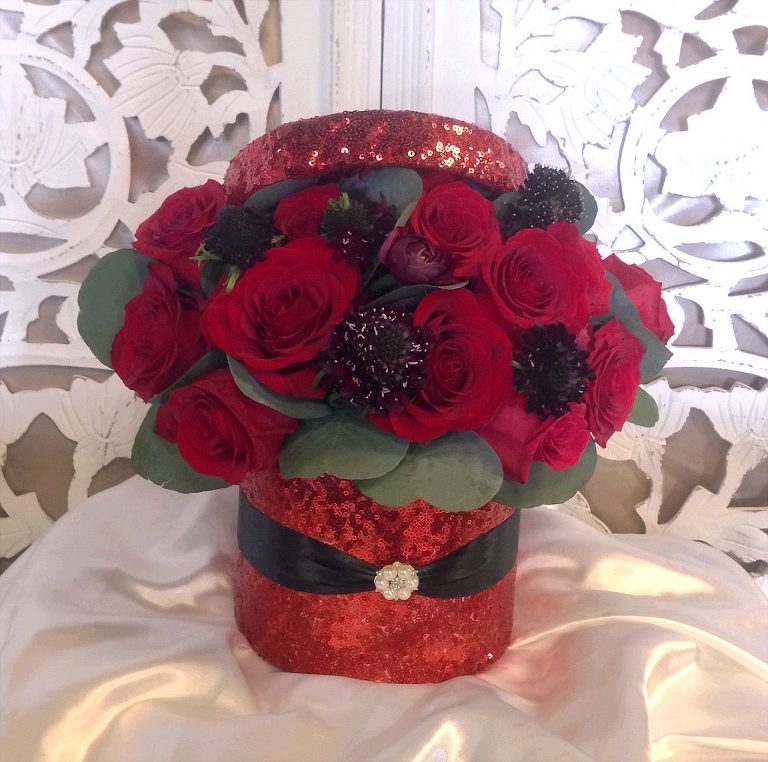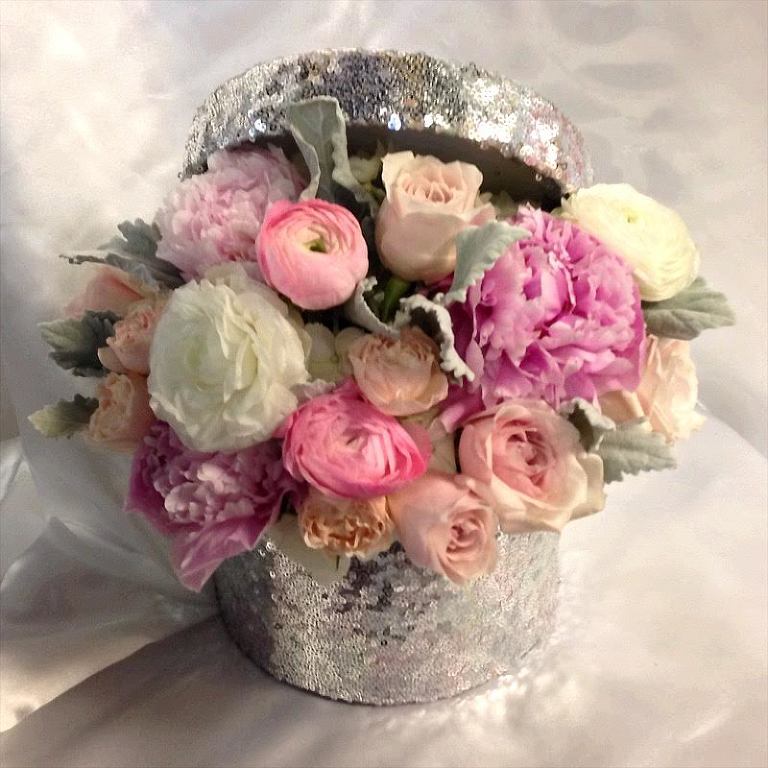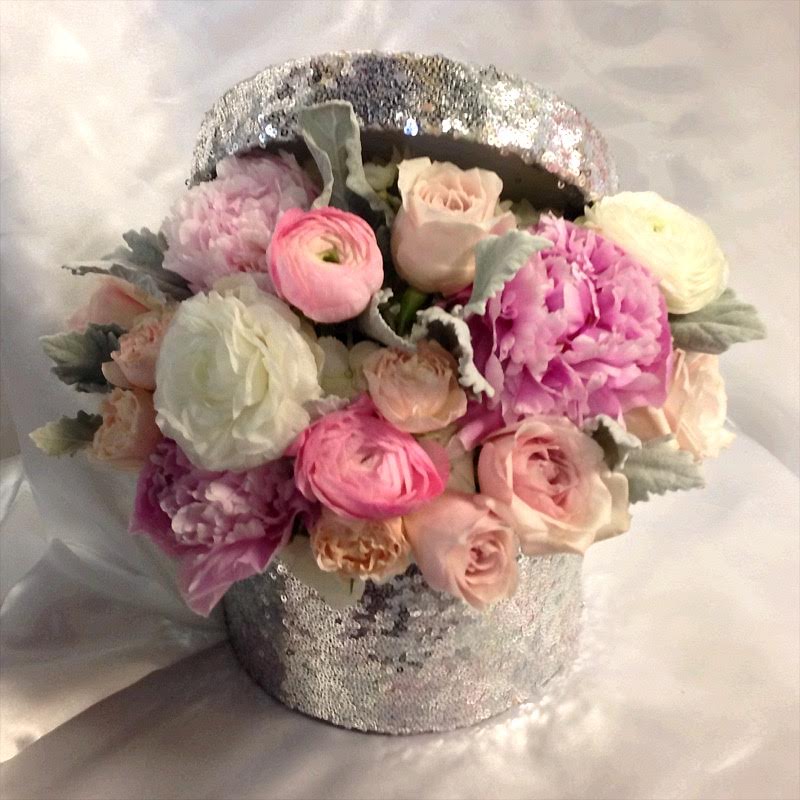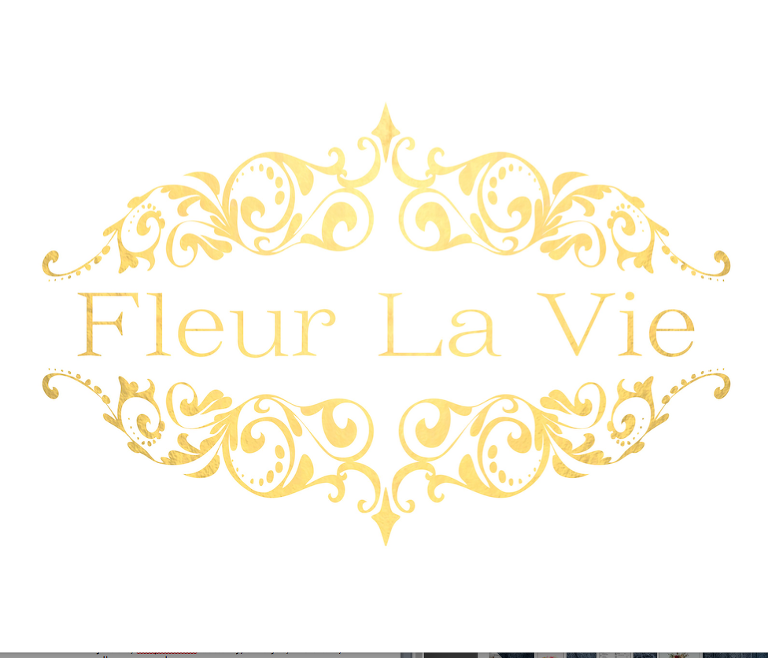 A link to one of the popular blog posts about the wedding is here and the original the original flower box design is below.