Beautiful pictures from Brandon Wong. It was so fun to go into a proof gallery where every picture was edited. I am going to praise Brandon Wong again in a few post because he sent me a link again last night to another wedding we just did together and once again every picture edited. Love you Brandon Wong! Even though we have never met, you seem to be with Katrina and you are 15 years younger than me

. OK now a  little about this wedding. First of all it was coordinated by the sweetest wedding coordinator I know Caroline with Serenity Events. Caroline is just so patient and kind and calming…..I am sorta sounding like a wedding vendor commercial here but Lisa had great taste in wedding vendors! I also liked her gobo and lighting but I don't know who did those. And her flowers – classic with a little flair and a lot of her personality infused. I loved, love, loved her floral chandelier and I made the hairpiece. Here's the wedding….off to go create some more great wedding florals!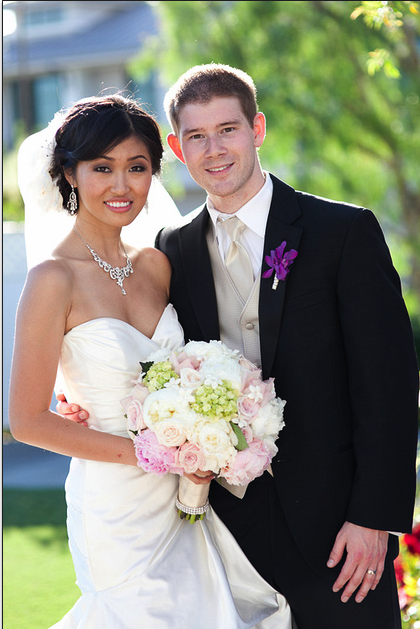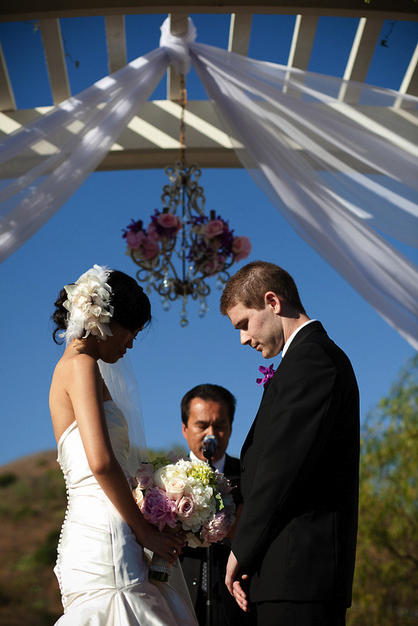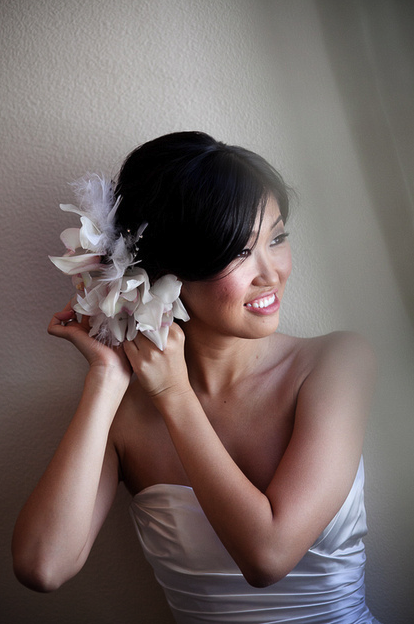 The hairpiece by Flower Allie. I impressed myself with this one.





Floral chandelier by Flower Allie